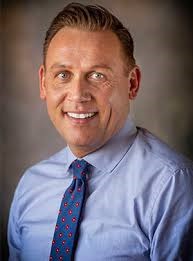 Birk Wolfgramm comes to Bryson Real Estate with a wealth of knowledge in many facents of real estate including: Sales, Marketing, and Title work.  Birk is a people person and loves to help others.  
Hi! My name is Birk Wolfgramm and I am a Realtor with Bryson Real Estate, a premier Real Estate firm located in Bountiful. I am a native Utahn and have spent my entire professional life in this wonderful state. I graduated from the University of Utah with a bachelor's degree in Urban and Regional Planning.
I have spent over twenty years in the real estate business including being an escrow officer at one of the leading title and escrow companies in the state as well as a sales consultant with the state's largest home builder. In the title business and the new home construction industry I have worked with first time home buyers, move-up home buyers and luxury home buyers with many buyers needing to sell an existing home. These experiences have provided me with a unique perspective of the real estate industry and of the people who are engaged in probably the largest transaction of their lives. I believe my understanding of the real estate industry and the strain placed on home buyers and sellers going through these transactions provides me with an ability to take people through this transactional process with minimum stress.