Events
Posted by Jared Bryson on Thursday, November 17, 2022 at 12:30:03 PM
By Jared Bryson / November 17, 2022
Comment
You're invited to our Grand RE-Opening & Holiday Party Celebration!
Be sure to sign up here or below!
forms.gle/sJaDEfHduWdkECTB7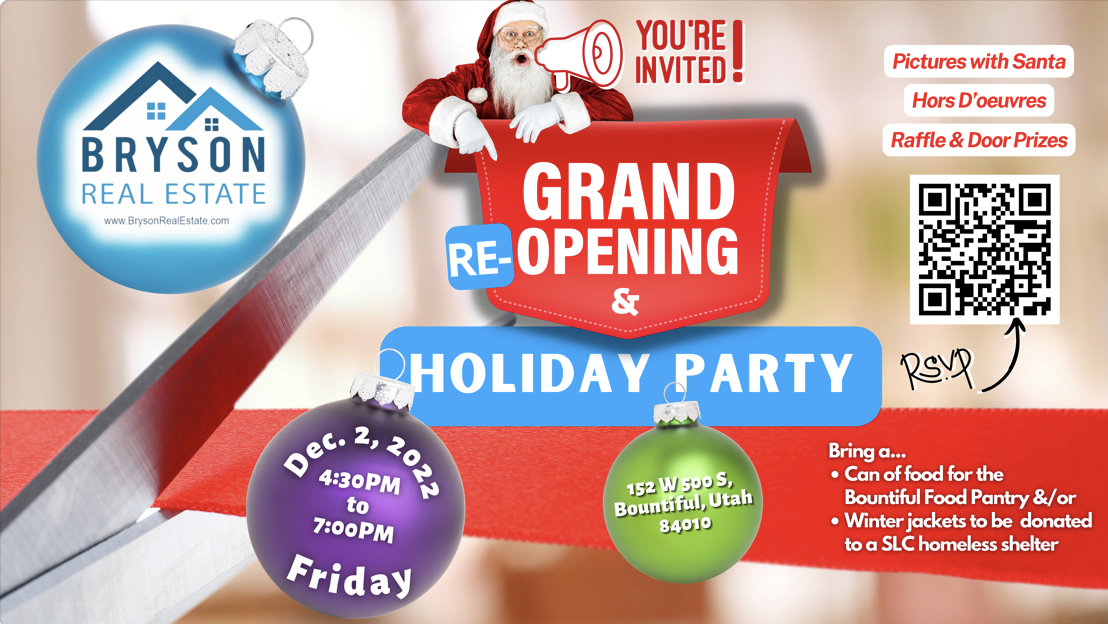 Seven years ago, we launched an idea to start a 'boutique style' 𝙧𝙚𝙖𝙡 𝙚𝙨𝙩𝙖𝙩𝙚 𝙗𝙧𝙤𝙠𝙚𝙧𝙖𝙜𝙚 helping clients 𝙗𝙪𝙮 𝙖𝙣𝙙 𝙨𝙚𝙡𝙡 𝙝𝙤𝙪𝙨𝙚𝙨. In divine inspiration, we rented this cute little house on 500 South in Bountiful. After years of hard work and the loving embrace and support of this amazing community... we were able to buy and remodel that cute little house! It has been transformed into a professional Real Estate office both inside and out! We are
so glad we did it!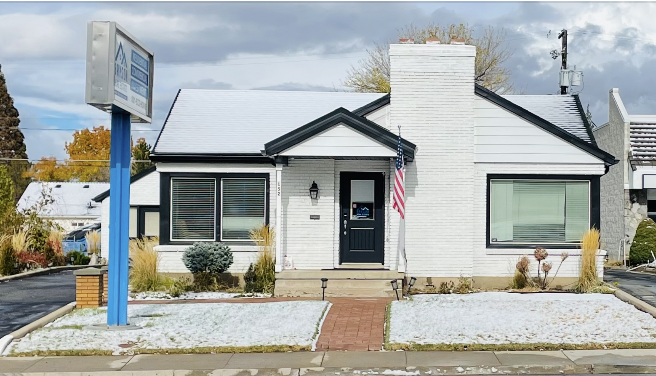 Bryson Real Estate
is now serving clients in residential, commercial, and real estate investments. We invite you to come see inside during our: Grand RE-Opening Event combined with our Annual Holiday Party! You won't want to miss it! We welcome you, your significant other, child(ren), family, friends & neighbors to come and enjoy each others' company, the magic of the Thanksgiving and Holiday Seasons, and to take a complimentary picture with Santa*, eat hors d'oeuvres, win a door prize and more!